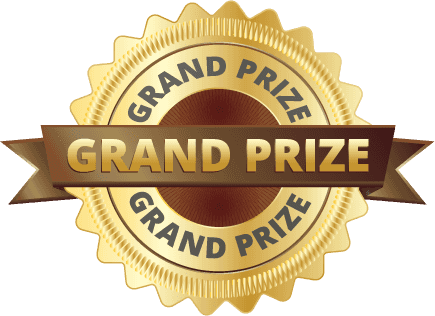 Global's Barry Deley wins grand prize in the BC Children's Hospital Dream Lottery
BURNABY – "It could not have happened to a nicer guy" was the general sentiment that ran through Global's newsroom when the winner of today's BC Children's Hospital Dream Lottery draw was announced live on the Noon News Hour.  Story continues below advertisement
It turned out the lucky ticket belonged to Global's very own sports reporter Barry Deley.
Not only did Deley cash big and will be claiming a country estate worth over $2.5 million, his number was announced live on air by his longtime colleagues Sophie Lui and Squire Barnes. On top of that, Global's weather broadcaster Arran Henn drew the lucky ticket right in Global BC's lobby.
Squire Barnes called Deley live on air to break the news to him.
"You know people are going to think this is kind of fishy," said Deley who was out shopping for groceries when he got the call.
Asked about whether he will show up to work again, Deley joked, "I am not sure I am going to work Wednesday. I might just want to take a little time to think about things."
"It is unbelievable. I can't think straight here." Story continues below advertisement
Chances to win a grand prize were estimated at 1 in 288,000.
Deley grew up in Alberta. He now lives in Port Moody with his wife and three children. Ironically, Barry's daughter was a leukemia patient at the BC Children's Hospital seven years ago.
This year, the lottery made a profit of about $2.2 million. A hundred per cent of proceeds from the lottery will go toward medical research benefiting children.